Tickets on Sale Now for The Music Man!
Lights Up! Presents Meredith Willson's Classic Musical, The Music Man!
Lights Up! Theatre Company presents one of America's most well-loved musicals, The Music Man at the Marjorie Luke Theatre on March 5, 6, and 7! Featuring iconic songs from the Golden Age of Broadway such as "Shipoopi," "Wells Fargo Wagon," and "76 Trombones," The Music Man promises to delight audiences of all ages with its classic charm and heartwarming story!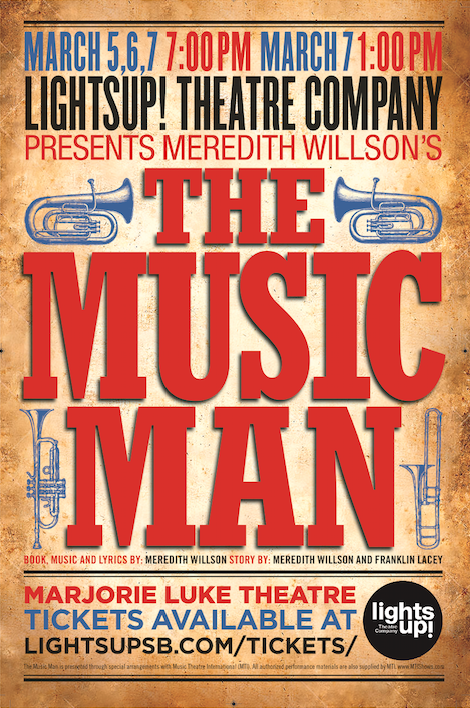 Sign up for our mailing list to be notified when tickets go on sale and get discounted early bird pricing.